"Tread Softly, lest you destroy that which you so desperately seek"

Many wonder HOW TO BOOK – Why oh why can't I see all the available dates, why does the website not have a booking app, why do they not answer their phone all the time..??

The big question – We do not answer the phones all the time for two reason – 1. We often do not have a good connection, so talking is difficult. 2. We get the same questions over and over – people not willing to just read about us on the website and see all the information about our place and the prices of the Cabins.

*** If by chance you are requesting a 1 night stay, you should give as much details as possible, so if by chance we can accept we can do so knowing you know about our place and WHAT WE ARE ABOUT

1. Please do read all information about us.

2. We are not a place for all, some may not enjoy such a get away. We are not a RESORT

3. Then you email us at cp@culturalpursuits.com – let us know the dates you may wish (we do not take many 1 night stays, unless we absolutely have no other bookings.

*** yes we know most places have some sort of booking portal, or you can call and book or WhatsAPP. But for us it is difficult – we want you to know about our place so we can't just have a booking portal. If you WhatsApp a booking, I will be honest, I am doing many things in a day, and i am likely to forget. If it is emailed i can go through it, keep track of it and reply – I usually reply early in morning or the evening, so no need to send other messages.

Things that make it easier for us to make an offer:

A. That we know you have read about our place.

B. That you know the Cabins we have and the prices.

C. That we know the make up of your group – couple, family or friends

How many in your group.

Ages – especially if you have children or older members.

Above all do understand if your expectations are a Resort with helpers at your service anytime of the day, you will be disappointed. So please do understand we are just a 'Small Family business' doing our best.

RESPECT IS THE MAIN THING
We are are small Family Run Bed and Breakfast, we consider our selves 'off grid' in more ways than one. Not only are we Off Grid with our Power Source – Solar and Wind, we also are off grid from the Regular, available, Stays. We are a get away, quiet, tranquil place. Your expectations for a place to stay have to change once you have decided to stay with us..
Each day in many of our lives, we are busy, running around, we are here to help you relax a little. We do not claim to be something we are not nor do we wish to make people to come to something they do not want to come to. We are here as we are, if you like it tell others, if you don't: you likely came to the wrong place.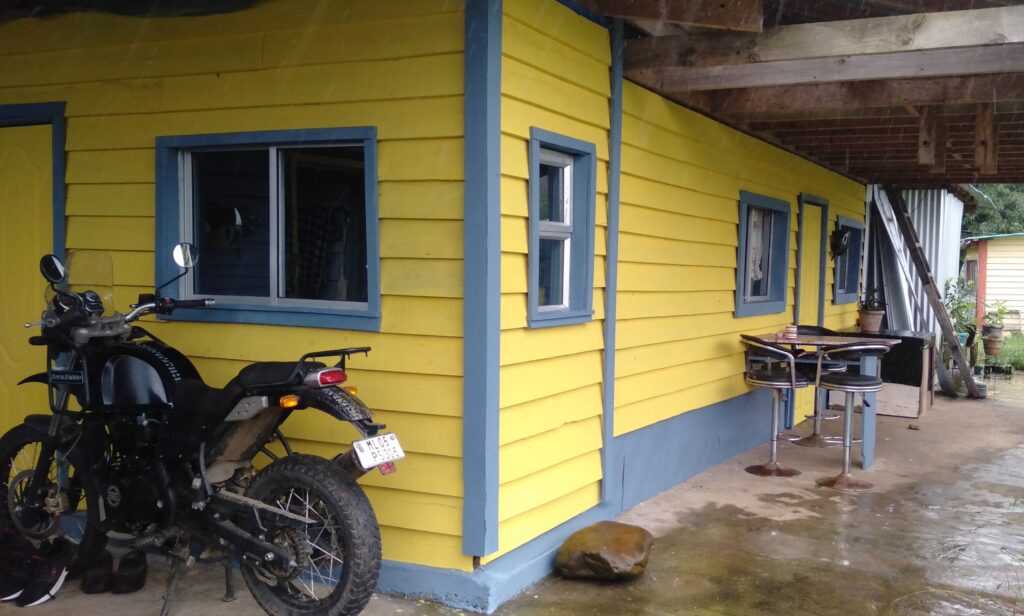 MaplePine Bed and Breakfast Is set in a Valley about 30 km outside of Shillong, We are about 4 km from Mawphlang on the same road that leads to Mawsynram and on to Balat and the Bangladesh border. It is set in the middle of Agriculture land on what was piece of un cultivable land (often too soggy for good agriculture), it is bordered on two sides by a small river and surrounded by rice paddies, we also have paddies, which we will keep as such.